In an effort to encourage overall fund development for local nonprofit agencies by including planned gifts alongside annual fundraising and capital campaigns, TCF launched the Planned Giving Partnership (PGP) in November 2008. Originally, 30 nonprofit agencies participated. Today we have close to 60 participating agencies.The program is designed to encourage agencies to consciously build endowment through planned giving. Planned gifts are gifts to charity from donors' assets, rather than gifts from donors' income. Common planned giving vehicles include wills, revocable trusts, charitable trusts and charitable gift annuities.
In the program, TCF works with The Advancement Group to provide a wide array of services to agencies and donors. In order to ensure that agencies may participate in the program without sacrificing services to clients and the public, TCF underwrites a significant portion of the costs associated with the program. Based on the size of each organization's operating budget, an annual fee is assessed for services. In return, each agency gains a full-time outsourced planned giving staff and resources to call its own.
TCF invites new agencies to be part of the success! Complete the Planned Giving Partnership application today.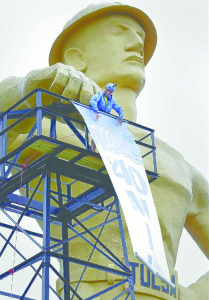 ---
Services
Each agency participating in the Planned Giving Partnership Program gains services including:
Administrative "Help Desk"
"Help Desk" for donors
Appointments with donors
Customized strategic marketing plan for agencies
Program gantt chart
Annual customized meeting for each agency's Board of Directors
Group seminars for donors
Quarterly continuing education for agencies
Monthly mentor e-mail
Preparation of planned gift illustrations
Preparation of planned giving articles for agency newsletters
Monthly activity reports for agencies
Participating Agencies
Arts & Humanities Council of Tulsa
Big Brothers Big Sisters of Oklahoma
Bishop Kelley High School
Broken Arrow Seniors
Camp Fire USA Green Country Council
Caring Community Friends, Inc.
Cascia Hall Preparatory School
Catholic Charities Diocese of Tulsa
Center for Individuals with Physical Challenges, Inc.
Child Abuse Network
Circle Cinema Foundation
Community Food Bank of Eastern Oklahoma
Counseling and Recovery Services of Oklahoma
Dillon International, Inc.
Eagle Point Christian Academy
Eastern Oklahoma Donated Dental Services, Inc.
Family & Children's Services
Family Safety Center
Foundation for Oklahoma State University Medical Center
Friends of Starlight Concerts, Inc.
Gatesway Foundation
Girl Scouts of Eastern Oklahoma
Goodwill Industries of Tulsa, Inc.
Happy Hands Education Center, Inc.
Home of Hope, Inc.
Hospitality House of Tulsa, Inc.
John 3:16 Mission, Inc.
Junior League of Tulsa, Inc.
Leadership Tulsa
Legal Aid Services of Oklahoma, Inc.
LIFE Senior Services
Margaret Hudson Program, Inc.
Meals on Wheels of Metro Tulsa
Mental Health Association Oklahoma
Metro Christian Academy Foundation
Morton Comprehensive Health Services
New Life Ranch
Oklahoma Aquarium Foundation
Oklahoma Centennial Botanical Garden
Oklahoma Center for Community and Justice
Riverfield Country Day School
San Miguel School of Tulsa
Street School, Inc.
The Little Light House
The Tulsa Dream Center, Inc.
Tristesse Healing Hearts Grief Center
TSHA, Inc.
Tulsa Boys Home
Tulsa Day Center for the Homeless
Tulsa Engineering Foundation, Inc.
Tulsa Habitat for Humanity
Tulsa Society for Prevention of Cruelty to Animals
Tulsa Town Hall Endowment Inc.
Tulsa Zoo Management Inc.
Up With Trees
Youth at Heart, Inc.
Youth Services of Tulsa, Inc.
YWCA of Tulsa