Lorie Lord Breast Cancer Foundation
The Lorie Lord Breast Cancer Foundation works to honor Lorie and continue her legacy of caring for others by relieving the financial burden caused by oncology treatment.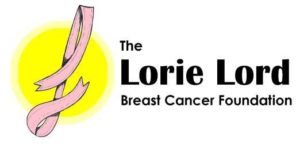 About the Lorie Lord Breast Cancer Foundation
Founded in 2008, Lorie Lord Breast Cancer Foundation's mission continues Lorie's legacy of supporting others by providing financial assistance to breast cancer patients during times of crisis. The Foundation also supports other nonprofits with aligned missions. Over $13,000 has been given to the community from this foundation.
Request Assistance

The Lorie Lord Breast Cancer Foundation partners with the Tulsa Community Foundation (TCF). TCF administers the fund and oversees the disbursement of grant payments to selected cancer patients. Currently, grants of $250 are provided to eligible individuals to support basic needs, including the purchase of medicines or the payment of utility bills.
2018 Grant Cycle: Completed applications will be reviewed once per month. Applicants are eligible for one grant from the fund. Currently applications from previous recipients are not being accepted. Previous recipients are encouraged to apply to the Larry W. Brummett Foundation.
Applications will be considered complete when three items are received:
basic needs bill that patient needs help to pay (i.e. pharmacy print out, utility bill, rent notice, etc.)
documentation of active treatment (i.e. bill noting chemo or radiation, note from care provider or social worker, etc.)
Applying for Help
Grants are available to residents of northeastern Oklahoma who are breast cancer patients currently in active treatment. 

Alternatively, you may also download an application.
Questions?
Email emergency@tulsacf.org, or call (918) 591-2427.

About Lorie A. Rupe Lord
Lorie was an active member of her community and devoted to her family. She volunteered at her church Kirk of the Hills, worked with Junior League for 19 years, was a member of Delta Gamma Sorority. She was a homeroom mom for all three of her children, Ashley, Chase and Hunter. She led Girl Scouts, sponsored cheerleading, and raised funds for Jenks Trojans. Lorie loved traveling, skiing, hiking, tennis, Bible study group and spending time with her family and friends at Grand Lake.
In April 2008, at age 43, Lorie passed away, eight years after her first occurrence of breast cancer. One year later, the Lord and Rupe families established the Lorie Lord Breast Cancer Foundation fund to continue Lorie's legacy of supporting others.
---
---
Tulsa Community Foundation Emergency & Disaster Relief
For additional information please contact emergency@tulsacf.org.
Phone: 918-591-2427
Fax: 918-856-3537