"If there be any truer measure of a person by what he does, it must be by what he gives." – Robert South
SOS – Support Our Schools
2016 Matching Pledge Campaign for Tulsa Area Public Schools – $4 million goal to support public school operations in the Tulsa area. Sponsored by TTCU The Credit Union, Blue Cross and Blue Shield of Oklahoma, American Airlines and Tulsa Community Foundation with the participation of George Kaiser Family Foundation, Charles and Lynn Schusterman Family Foundation and The Anne and Henry Zarrow Foundation.
Donations may be designated as general funds to support all public school children based on enrollment census or to a specific school district in the Tulsa area. Thank you for considering a donation in support of public schools in our state.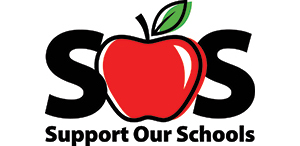 Tulsa Community Foundation – Your Values – Your Legacy – Your Community.