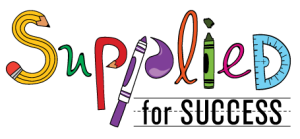 Formerly known as the Partnership for the Availability of School Supplies (PASS), SUPPLIED for SUCCESS provides school supplies for students at Tulsa's highest poverty elementary schools. The program aims to ensure that economic inequality does not lead to an inequality of opportunity for students in the classroom. The program, administered by Tulsa Community Foundation (TCF), provides supplies to over 21,000 students at 52 elementary schools in Tulsa and Union school districts. In each school assisted, more than 75% of students qualify for the Free or Reduced-Price Lunch program. Supplies are provided directly to school sites and distributed by each building.
All students in SUPPLIED for SUCCESS-eligible schools qualify for the year's worth of free school supplies. At each SUPPLIED for SUCCESS school site, all students are provided with supplies, regardless of individual family income. According to an administrator at one of the sites served, "Having to purchase school supplies can mean the difference between buying groceries and paying bills for many of our families. What a relief it is to know children will come to school and have all the supplies they need."
SUPPLIED for SUCCESS is the community-recognized provider of school supplies, originally founded by Community Action Project and the Charles and Lynn Schusterman Family Philanthropies. Since 1997, over 540,000 sets of supplies, including crayons, pencils, markers, folders, rulers, spiral notebooks and scissors have been distributed to the neediest children in Tulsa. This vital program removes the worry from school personnel of how to get supplies for students. It removes the dread of a child having to take home a list of supplies they know their parents can't afford to buy and the embarrassment of coming to class empty handed.
School Sites

Tulsa Public Schools

Anderson
Bell
Burroughs
Celia Clinton
Clinton West
College Bound
Brookside and
    Eastside
Cooper
Disney
Dolores Huerta
Emerson
Eugene Field
Felicitas Mendez
    International
Greenwood Leadership Academy
Hamilton
Hawthorne
Hoover
John Hope Franklin
Kendall-Whittier
Kerr
Key
KIPP

Legacy
Lewis and Clark


Lindbergh


MacArthur
Marshall


McClure




McKinley




Mitchell




Owen 




Peary




Project Accept




Robertson




Salk




Sequoyah




Skelly Primary




Skelly Upper




Springdale


Tulsa Honor Academy
Tulsa Virtual
Unity Learning Academy
Wayman Tisdale Fine Arts Academy
Whitman

Union Public Schools

Boevers
Roy Clark
Grove
Jarman
Jefferson
McAuliffe
Ochoa
Rosa Parks
Program Goals
The SUPPLIED for SUCCESS program works toward identified objectives
To alleviate the financial burden on low-income families to purchase school supplies for pre-K and elementary-school-aged children and ensure that children have the tools they need to succeed in school
To coordinate services with others who wish to provide school supplies.
To encourage other funders to join in this vital community effort.
To purchase and distribute supplies in an efficient and timely manner.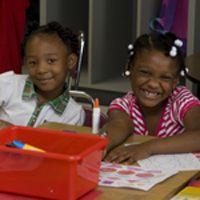 Donate
Gifts are now being accepted and are still needed for the upcoming school year. Donations can be made by debit or credit card.

To contribute by check, please make your contribution payable to: Tulsa Community Foundation - SUPPLIED for SUCCESS, 7030 S. Yale Avenue, Suite 600 Tulsa, OK 74136
Contact Information
For more information on the SUPPLIED for SUCCESS program, please contact Tulsa Community Foundation, at info@tulsacf.org or (918) 494-8823.