We are a nonprofit managed services organization serving the diverse IT needs of Oklahoma nonprofits and schools. We presently support 125 organizations representing 165 office locations across the state and 3,900 end user devices. We have worked with more than 475 organizations across our six programs. We are adding to our team serving the Tulsa metro area and eastern Oklahoma to sustain our growth.

The mission of Build in Tulsa is to close the racial wealth gap in America by catalyzing multi-generational Black wealth through tech and entrepreneurship. Build in Tulsa is dedicated to providing Black entrepreneurs with the human, social, and financial capital needed for success in commercializing new products and services into the marketplace. Central to our work is our network of accelerators including ACT Tulsa, Lightship and Techstars, designed to meet underrepresented Black and Brown entrepreneurs wherever they are in their journey. Build in Tulsa helps entrepreneurs build skills, build networks, and build capital to take their businesses to the next level. Build in Tulsa is providing a suite of services including training and workshops to get founders accelerator-ready, mentoring and networking events to introduce entrepreneurs to each other as well as strategic partners, and connecting entrepreneurs to potential sources of capital. Build in Tulsa is also addressing some of the barriers that many Black entrepreneurs face by providing free coworking space, cost of living assistance, funding for technology and other microgrants.

A project of George Kaiser Family Foundation, Gathering Place is committed to creating a culture that supports the overall mission of equal opportunity for all. Gathering Place strive to create a community space that is a recreational, civic, and cultural destination for all walks of life to enjoy, promoting inclusivity in our city. Gathering Place is passionate about environmental sustainability, continuously striving to enhance the River Parks system while preserving and improving the native ecosystems that have called the Park home for many decades before it was named Gathering Place. Gathering Place is focused on the future of Tulsa, providing free educational opportunities for all ages and abilities to learn through play. Gathering Place aims to serve as a cornerstone for our vibrant community while improving social, economic, and environmental sustainability in Tulsa.

At Holberton School, we are dedicated to our students' success and committed to providing them with our best service from start to finish. The Student Success Coordinator is responsible for campus-wide retention initiatives and student satisfaction initiatives. This position supports students in addressing internal and external issues and provides or directs to additional resources, when possible. The Student Success Coordinator is responsible for supporting students and their success, and they work closely with campus management, education facilitators, and students. This position reports to the lead Student Services Coordinator.
As an emerging technology ecosystem in the heartland, Tulsa is experiencing a surge of interest from talented individuals and companies drawn to our unique value proposition. InTulsa Initiative, LLC (ITI) is a talent and business matchmaker driven by a single, powerful civic mission: building a thriving tech hub in the heart of our city's growing, vibrant, and inclusive community. Founded in 2021, we focus on supporting a diverse and booming economic landscape for Tulsa by forging strategic connections between talented professionals and innovative companies in future-focused industries such as cybersecurity, virtual health, fin-tech, ed-tech, energy tech, and advanced aerial mobility.
The nearly 16,000 Tulsans released from jail each year face critical barriers to accessing care, housing, work and other services essential to getting back on their feet.  Re-arrest and recidivism are common, as nearly 40% of all Tulsa County jail admissions represent people arrested multiple times in the year. Coordination and navigation challenges in Tulsa contribute to this problem as there are currently no standards for coordination between agencies and nonprofits.
Launched in October 2022, JusticeLink, LLC is a new diversion services center established in Tulsa that acts as a collaborative, multi-agency network dedicated to providing coordinated, life-stabilizing services to justice-involved people navigating the criminal legal system.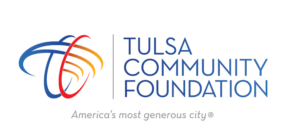 Toward the end of 1998, several charitably-minded leaders came together to help create Tulsa Community Foundation (TCF), a tax-exempt public charity organized to receive, administer and distribute gifts from individuals and organizations for the improvement of the Tulsa and Eastern Oklahoma area. TCF is a collection of many charitable funds varying in size from $5,000 to multiple millions of dollars. Each fund has its own identity and benefits from being invested with other funds to create a lasting community resource. Currently, TCF manages over $4.4 billion among over 800 individual philanthropic funds.  TCF staff members work daily with nonprofit agencies, corporations, individuals, government officials, and community leaders to provide superior service to the citizens of Tulsa and eastern Oklahoma, as well as to increase the charitable dollars contributed to our community.

Recognizing that the jobs of the future are rooted in a thriving innovation economy, Tulsa Innovation Labs, LLC (TIL) was founded with support from the George Kaiser Family Foundation to establish a city-wide economic development strategy for inclusive, tech-led growth across four industry clusters- virtual health, energy, advanced aerial mobility, and cyber.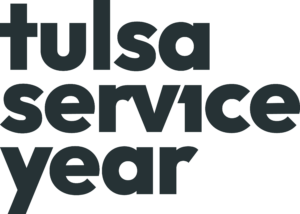 Tulsa Service Year (TSY) is an initiative of the George Kaiser Family Foundation and Coretz Family Foundation designed to enhance Tulsa's talented and successful workforce by bringing diverse, bright, and driven recent college graduates to the city. TSY fellows are mutually matched with a nonprofit partner for a year of employment, integrated into the community through immersion experiences and networking opportunities, and provided leadership and professional development with the goal of retaining them in the Tulsa area for the long term. Tulsa Service Year has experienced a high level of success and the program is rapidly expanding.